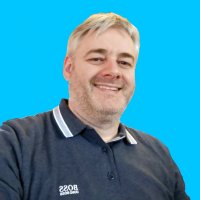 Dean Guild
Kayserispor v Konyaspor 22/02/20
A match where both sides lined up with identical formations. For Konyaspor Robert Mak making his first start, and Ömer Ali playing as the lone striker.
The first half started with Konyaspor kicking off. Immediately they got the ball forward and tried to play quick balls into Ömer Ali, this would become a feature of the first half. Kayserispor on the other hand were content to play possession football, but often their play lacked any penetration. They seemed quite happy to keep the ball, and too often their out ball was Miguel Lopes. He was putting in quality crosses but none of his teammates looked like they had the appetite to get on the end of his crosses.
Although Kayserispor were enjoying the bulk of possession, it was Konyaspor who were looking the most threatening. Another quick breakaway, Shengelia finds Milosevic who lays a brilliant pass back into Shengelia who shoots Lund at full stretch saves but Ömer Ali is there and Goal.
Kayserispor 0 – 1 Konyaspor
It's no more than Konyaspor deserve. At this point in the match every attack was dangerous, Ömer Ali finds space again and his shot rises as it goes over the crossbar. Then a risky back pass puts Serkan in danger, luckily the ball goes out of a Kayseri player and the danger is over. At this point Kayseri were dominating possession but not really doing anything with it, Konyaspor on the other hand were looking threatening with every attack.
A flash point after 22 mins saw three players booked. Mensah for petulantly kicking the ball away, Sapunaru and Milosevic for a scuffle after the foul.
The match took on a familiar tone for most of the first half, Kayserispor with lots of possession, with play going sideways but lacking any penetration. While Konyaspor seemed quite happy to press the ball and counterattack where they looked dangerous with nearly every attack. It came as no surprise that in the 44th minute Konyaspor doubled their lead. The goal came from a corner were Kayseri goalkeeper Lund's punch fell at Amir's feet, he controlled the ball brilliantly then drove the ball back across the goal and into the back of the net. At this point it seemed that we would take a two-goal lead into half time, which was no more than we deserved.
Kayserispor 0 – 2 Konyaspor
Then into injury time disaster struck, a header from the penalty spot which Serkan had covered, somehow the ball bounced off his chest and into the path of Kravets who made no mistake with the finish. At this point you could visibly see the confidence drain from the Konyaspor players and however unlikely it seemed Kayseri were back in the game. From a half in which there was a lot to admire about Konyaspor play, all that people will remember is a goalkeeping error.
Half-Time: Kayserispor 1 – 2 Konyaspor
The second half was started by Kayserispor, straight away they win a free kick. The delivery is poor and comes to nothing. But it sets a tone that is repeated for most of the half, Kayseri pressing the play while Konyaspor trying to hold onto their lead. The counter attacking team of the first half seems to have lost their confidence, while Kayseri are looking much more threatening and still dominating possession.
There are still some chances being created by Konyaspor with Ömer Ali & Milosevic at the heart of everything good about Konyaspor attacking play. Then Ömer Ali goes down with no one near him, looks like an injury. Konyaspor ready Thuram to replace Ömer Ali, which happens in the 65th minute.
This change seems to effect Konyaspor rhythm play with Thuram not as mobile as Ömer Ali.
But as Kayseri go in search of the equaliser, they are starting to leave gaps in their defence.
Then both teams make changes, Konyaspor replace Mak with Hurtado while Kayseri go for a more attacking option replacing Situm with Cenk Şahin. The change seems to free up Mensah who is looking more & more threatening after a quiet opening to the game.
The changes in Konyaspor personnel have not had the intended impact with Kayseri looking more threatening as the play continues. Then totally against the run of play Konyaspor breakaway, Guilherme to Hurtado, his pass inside finds Thuram who instead of hitting the shot with the keeper stranded, tries to go around the keeper but he is narrowing his angle. His weakly hit shot hits of the Kayseri defender.
Three passes later and Kayseri have equalised. From a position to finish of the game we now find ourselves desperately hanging on for a point. Kayseri's goal could & should have been stopped, from letting Mensah pick his pass on the halfway line to no one pressing Henrique, who picks the ball up near the left touchline drives unopposed to the edge of the box, then drives the ball past Serkan into the bottom right corner of the net.
Kayserispor 2 – 2 Konyaspor
The goal is a Hammer blow to Bülent Korkmaz whose tactics looked to be working perfectly until Serkan's error.
The goal seems to have sparked some Konyaspor players into action, with Shengelia & Amir having shots on the Kayseri goal, but the game finishes with Kayseri on the attack.
This was an improvement on last week's game, but again showed how fragile our confidence is. Another draw snatched from the hands of a win, and again it's individual errors that keep costing us. Until we cut out these mistakes no amount of tactics or formation changes are going to help.
Full-Time: Kayserispor 2 – 2 Konyaspor
This is a result that neither team wanted. But this will feel like a defeat to Konyaspor players & fans.
Up until the goalkeeping mistake, it looked like Bülent Korkmaz's tactics were working perfectly. Then from looking like winning the game, to be undone thee passes later it has the feeling of a defeat.
Bülent Korkmaz has another week to work with our players, I must say I like the changes that he is trying to implement. Next weekend's match with Kasımpaşa is another must win game.
Let's fill the stadium, get behind our players & make it the most hostile environment for Kasımpaşa.
Önceki ve Sonraki Yazılar