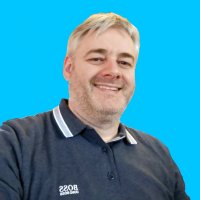 Dean Guild
When TFF Official's act like Hakan: Muhafız
Konyaspor started this match tentatively, sticking rigidly to their 4-1-4-1 formation. As in previous weeks the forward players pressed the ball really well. At the back Selim and Uğur look like a well drilled pairing that has worked together for years, they both back each other really well and have given real confidence to this team.
Skubic has been more defensively minded in the last few games but has been putting in some really good crosses as of late. In the 15th minute he had a good overlapping run and a beautiful cross to the back post which Ömer Ali met brilliantly, his downward header looked to be over the line, but the referee waved play-on. A VAR check was done once the ball went out of play, and unbelievably they came back with a decision of no goal. The numerous replays clearly showed that all of the ball was over the line.
The high pressing game that has been a feature of Bülent Korkmaz's Konyaspor team was evident throughout the first half. It worked really well, and Fenerbahçe's defence and goalkeeper did not enjoy being pressed every time they got the ball and were starting to make mistakes.
At times throughout the first half the referee's decisions had you scratching your head, but worse was to come in the second half.
In a game without spectators except for maybe Ertuğrul in the Konyaspor goal, it looked like a matter of time before Konyaspor scored, and Ömer Ali nearly scored again from a Skubic cross, this time he met the ball in the middle of the box but his glancing header narrowly went past the post. But in the 41st minute Bajic made no mistake, his volley was unstoppable, and this time not even VAR could cancel it. Looking at the various replays, the connection and direction of the volley was a thing of beauty. Then just on half time Bajic came close again, this time from a Guilherme cross.
Half-Time: Konyaspor 1 – 0 Fenerbahçe
In the last few weeks when we have had a good first half, we have faded out of the game in the second half. But with results from earlier games going against us we needed to start the second half well and take something from this game.
The goal just before half time looked like it had given a real confidence to this team, who started the second half just as we'd finished the first half. Bajic again went close, but just couldn't get enough on the ball from Skubic.
At this point the referee's decisions got more and more erratic, he seemed desperate to give Fenerbahçe anything. Ömer Ali was punished with a yellow card when he was in possession of the ball and the Fenerbahçe defender was late with his challenge. Then he sent of Skubic for a 2nd yellow card in what was a nothing challenge. Then 9 minutes later Ömer Ali saw red for his second booking, with 14 minutes left to play Konyaspor were down to 9 men. Then inexplicably as Konyaspor looked to make a change, the referee ignored our bench and instructed Fenerbahçe to restart the game. Three more minutes passed before to his obvious annoyance he finally let the change be made. This annoyance got more and more evident with each substitution Konyaspor made.
The rest of the match would play out with Konyaspor defending for their lives, with all 9 men heroically putting their bodies on the line to keep Fenerbahçe at bay. The sense of relief and joy at full time was a great site to see. The sense of unity and relief at finally winning again was clear to be seen, it's just a pity that the fans could not be there to enjoy this occasion.
The sense of injustice from all of the officials involved in this game will live long in our memories. They acted like loyal ones from the series" Hakan: Muhafız" trying to protect anything from Istanbul. It was as blatant as the disappointment on their faces at full time.
Full-Time: Konyaspor 1 – 0 Fenerbahçe
So, to summarise this game, despite all the obstacles that were placed in our way, 9 heroic men finished the game victorious. A bond was made that could see us finish higher up the league and safeguard our position in Süper Lig, and Bülent Korkmaz had again laid a plan to defeat Fenerbahçe. Hopefully this can be seen as the sign that our fortunes are going to change for the better.
Now we look forward to going to Ankara next weekend for another must win match.
Önceki ve Sonraki Yazılar